Court Surface Design & Build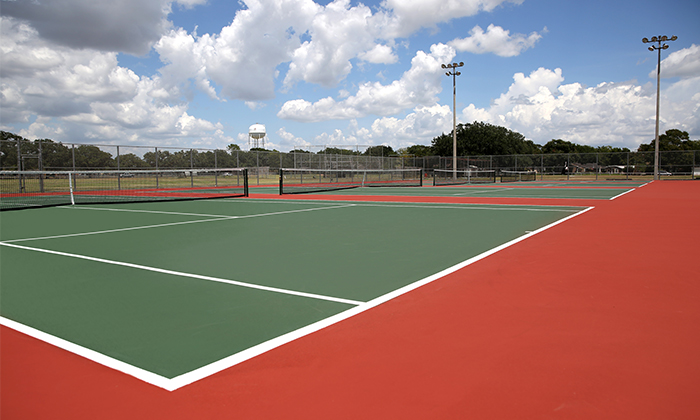 Each TPS Court Surface project can be custom designed by the Hellas Design Team, depending on the customer's needs and intended surface use. Hellas' Design/Build process takes the middleman out of the construction and decision making process; the client works directly with Hellas, and all services are provided from one source – resulting in the best value for the client.

To begin the process, Hellas develops a project plan tailored to the client's needs and designs the project to meet a specified budget. The Hellas Design Team produces drawings and renderings of the project, giving the client a preview of the future completed project. Hellas then mobilizes on construction using products manufactured by the polymers division. Custom design does not end when construction does – the Hellas team takes great pride in outstanding customer service – providing substantial warranties and maintenance services that are unparalleled in the industry.

The options for custom projects range from a variety of colors and multiple sport-line options, to add-on items such as fencing, windscreens, logos, benches, and more to give your project the quality personalization to put you ahead of the game.